Medical Histology/Cell Biology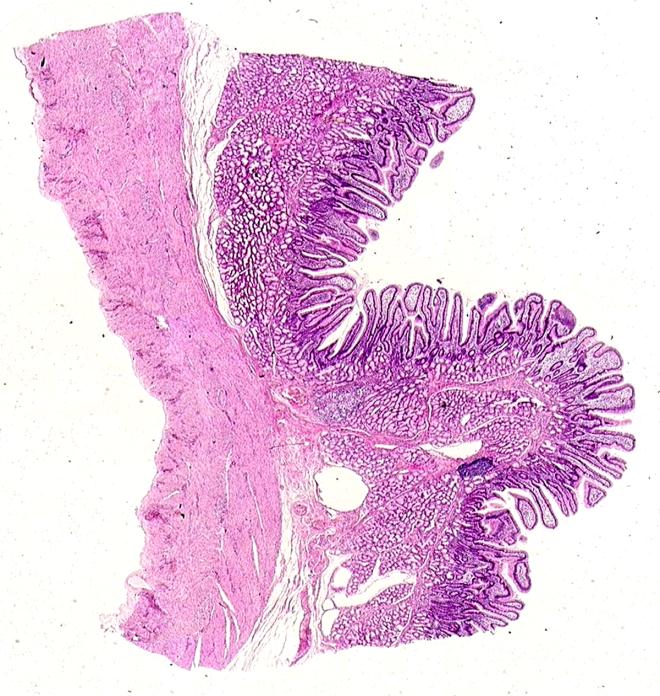 Course Director: Dr. Rod D. Braun
The first goal of the Year 1 Medical Histology/Cell Biology Course is to engage the medical student in learning the key concepts related to recognizing the normal appearance of human cells, tissues, and organs, as well as relating the structure and histological organization of the cells, tissues, and organs to their functional role in the human body. The systematic application of this knowledge will be applied to pathological examples in Year 2. The second goal is to begin to develop professional behavior in the medical student by having the student effectively and professionally interact as a member of a team of their peers.
Histology runs concurrently with the Gross Anatomy course and is integrated where appropriate. There are 40 lecture hours in addition to 8 hours of Histology review sessions. There is also an additional 26.5 hours of interactive virtual microscopy laboratories, in which students work independently in small teams of 3 or 4 students. One faculty member is assigned to a room with eight computer stations and ~25 students. The students use a lab guide to help them find key histological features in virtual microscope slides, i.e., digitized microscopic sections that can be viewed on a computer. The lab guides include questions related to the slides that the students are viewing. They are expected to use and complete these guides during the interactive laboratory sessions. The faculty member moves from station to station to ensure that students are identifying structures properly and to answer any questions. These interactive labs have been designed to foster teamwork and student-to-student interactions in this first course of their medical school careers. Faculty assess the laboratory performance of each individual student and provide written narrative feedback at the end of the course. The course also has web-based supplementary materials including:
On-line lecture streaming (audio and video)
All lecture notes and lab guides as searchable PDF files
A weekly image-based histology lab quiz
Interactive, image-based histology exams for each unit with feedback on answer choices.
Testing of comprehension of Histology/Cell Biology includes four examinations with both written and image-based questions.
Objectives: At the end of the Histology/Cell Biology Course, the students will:
Describe the microanatomy (morphology) of cells, tissues, and organs of the human body at the light microscopic level.
Describe significant fine structural features of cells or tissues as viewed with transmission electron microscopy, scanning electron microscopy, freeze-fracture electron microscopy, immunocytochemistry, or other selected research techniques.
Correlate the specialized or unique histological structural features at the light and electron microscopic levels with their normal function in the human body.
Demonstrate accountability to their peers by working as a reliable and valuable member of the laboratory team in a professional manner.
Anatomy Teaching Faculty: Drs. Rod D. Braun (Course Director), Bruce A. Berkowitz, A. Genene Holt, Ashok Kumar, Kwaku Nantwi, Lalit Singh Pukhrambam (Lalit P. Singh) , Ryan Thummel. Histology is also available as a graduate course (ANA 7030, Microscopic Anatomy, 4 credits) offered in the Fall semester. Interested Ph.D. students may contact the course director for permission to enroll - Dr. Kwaku Nantwi.