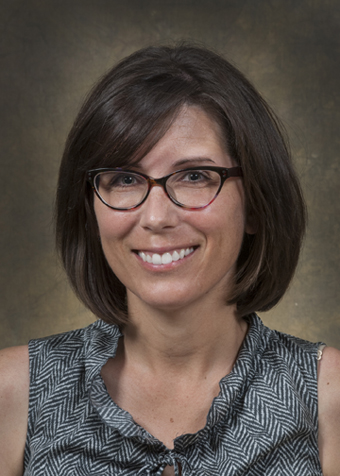 Elizabeth Berger
Position Title
Associate Professor
Office Phone
313-577-0286
Biography
The studies carried out by our laboratory predominately focus on disease pathogenesis and the interplay between the immune and neuroendocrine systems. We mechanistically and therapeutically investigate the events of inflammation and innate immunity using models of ocular infectious disease and diabetic retinopathy.
This includes analyses of: pro-resolving lipid mediators, host inflammatory cells (macrophages, neutrophils, T cells - both in vivo and in vitro), extracellular matrix and adhesion molecules, cytokines/chemokines, Toll-like receptors and other related molecules using a number of molecular, cellular and immunohistochemical techniques. Ongoing NIH-funded studies examine how the neuropeptide, vasoactive intestinal peptide (VIP), influences T cells and the production of IL-17, nerve regeneration, and the production of endogenous lipid mediator circuits, specifically specialized proresolving mediators (SPMs), such as lipoxins, resolvins, maresins and neuroprotectins. In addition, my laboratory is defining the clinical applicability of the neuropeptide, VIP, as a treatment modality in the eye. We have a second molecule, thymosin-beta 4, under therapeutic development as an adjunctive treatment to antibiotic for microbial keratitis. Regarding our retinal studies, we are investigating the role of chronic inflammation in the development and pathogenesis of diabetic retinopathy.
I participate in the Year I Curriculum for medical students by teaching Gross Anatomy. I also contribute individual lectures to the Biology of the Eye course (ANA 6050, 7055, PYC 7050, and BIO 6055, 7055). If you have interest in joining our lab, please contact me by email. The lab is particularly interested in undergraduate students who are able to commit 1+ years of research. We also provide opportunities for medical students interested in research through the summer internship program offered by the Department of Ophthalmology.
2013 - 28th Biennial Corneal Conference Travel Award
2013 - Midwest Eye Bank Research Grant Award
2013 - C. Stephen and Frances B. Foster Foundation Travel Grant
2011 - XXth International Neurotrauma Symposium Travel Award
2010 - Midwest Eye Bank Research Grant Award
2009 - Midwest Eye Bank Research Grant Award
2009 - Post-Doctoral Research Day, awardee
2008 - Inaugural Post-Doctoral Research Day, awardee
2007 - ARVO Travel Grant
2005 - TFOS Travel Award
2004 - Graduate Student Professional Travel Award
2003 - Graduate Student Research Day, 2nd place
2003 - CIBA-Vision Travel Award
Faculty Appointments
Assistant Professor (2013 - present)  - Department of Ophthalmology, Visual and Anatomical Sciences, Wayne State University School of Medicine, Detroit, MI
Adjunct Faculty (2012 - 2014) - Department of Biomedical & Diagnostic Sciences University of Detroit Mercy School of Dentistry, Detroit, MI
Research Assistant Professor (2010 - 2013) - Department of Ophthalmology, Visual and Anatomical Sciences Wayne State University School of Medicine, Detroit, MI
Research
Research Support
NIH grant R01-EY023226, Research to Prevent Blindness and Midwest Eye Bank Grants
Research Educator, Full time, PhD, Gross Anatomy
Links of Interest
Publications